President's Message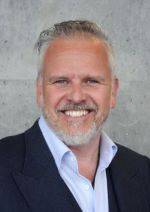 Dear dental health professionals, 
Wow, what a year it has been so far with the Covid-19 pandemic!  Now more than ever, we realize the importance of finding the best possible ways to serve and care for the population.  Your continuing education, and those of your employees, are, without a doubt the best way to ethically supervise the oral health of your patients.  The International Dental Institute (IDI) has been faithfully committed to this for 38 years in order to always meet this need.

IDI has a long, passionate history of oral health, based primarily on relations and integrity.  Thanks to our rigorous commitment to service, we assure you the best possible expertise and availability from our expert instructors or specialists in their field.

With all the challenges in this new reality that we have been facing since the outbreak of the COVID-19 pandemic, we are offering you a wide range of continuing education courses this coming year. In addition to our regular face-to-face courses that will be offered to you with the highest hygienic standards, we are also adding a multitude of online training courses this year, in addition to our consultation services delivered directly at your clinic. All this will help you to maximize the quality of your care, optimize your relationships with your clients and ultimately, fully allow you to express your skills and talents.

We invite you to consult our new 2021-2022 Continuing Education Dental Calendar and we look forward to welcoming you back or meeting you very soon!

Martin Lavallee, BBA, MBA
President