President's Message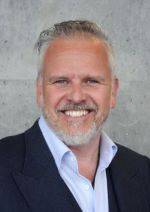 Dear dental health professionals, 
For 40 years, the International Dental Institute (IDI) has made every effort to offer you a range of solutions aimed at facilitating and energizing the practice of your profession. Both in terms of continuing education and consulting in practice management as well as mentoring, support and analysis of your practice, the IDI has established itself as a key player in the development of dental practices in Quebec.
It is also in the extension of this mission that we now offer you an additional solution to support you in your succession plan and the transition of your practice, a growing need in our industry. When the time is right, we will support you in all the important decisions related to the sustainability of your practice, your team and your patients. We can now add to our services the recognized expertise of the Clareo Dental Network, with whom we share values and a common vision of dental practice, namely one based on professionalism and respect for the individual.
This new service nicely completes the full range of services and continuing education offered for oral health professionals.
We invite you to consult our new integrated services offer 2022-2023, and look forward to seeing you again or meeting you very soon!
Martin Lavallee, BBA, MBA
President