Practice analysis
« Know your practice better and make informed business decisions! »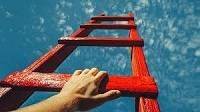 The real question to ask is: do I know enough about my practice and do I have the tools to make informed growth decisions and ensure that my organizational systems/protocols are delivering the positive results I should expect ?
The IDI consultation service offers you to carry out a complete analysis of your current systems/protocols and the potential of your practice, and to share recommendations for improvement.
Here are the main points of our intervention:
A complete analysis of all your organizational systems/protocols in your practice will be carried out
You will know all the systems/protocols of your practice (hygiene and curative follow-up system, schedule management, accounts receivable management, new patient experience, etc.)
An exhaustive analysis report will be given to you where the immediate and future recommendations for improvement will be detailed
On site, a meeting will be held with you to share the consultant's observations and recommendations for improvement
Following our intervention, you will be able to make business decisions based on accurate and reliable data.
And then… enjoy your success!
For additional information on our consulting services, do not hesitate to contact: isabelle@idi.org