In-Office Consulting Services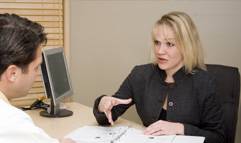 IDI is fully staffed and committed to directly address the professional needs of Canadian Dentists. Our consultants are fully bilingual and provide services in both French and English.
In-Office Consulting Objectives :
Our objective is to significantly improve the value, efficiency and productivity of your dental practice by mastering advanced strategies and maximizing patient care.
We begin by conducting a comprehensive practice analysis that exposes your full practice potential and simultaneously develop a  detailed implementation plan that will enhance the systems within your dental practice management
We work with you and your team to develop a work environment that is responsive to the needs of the providers and staff as dental care professionals, and refine the organization of the team so that dental care can be delivered to patients in a highly-optimized and efficient manner.
We help you develop a staff profile that outlines the organization of the entire dental team and each member's task and responsibilities
We help you to develop a comprehensive recall-driven continuing care program based on patient education and needs that will serve as a solid foundation to managing patient flow for the entire practice.
We help you to develop a more detailed approach to case management based on the New Patient Experience, ideal treatment planning, verbal skills and patient education
We help you to develop a strategic template for scheduling patients that enhances productivity, minimizes downtime, reduces stress and coordinates all provider schedules.
We help you to design a marketing program that naturally attracts the patients you want by effectively managing invitations and enhancing the visibility of your practice in the community through improved practice image
We help you to manage the practice's cash flow by implementing effective procedures for handling financial arrangements, overdue accounts and insurance
We help you streamline the administration and management of the practice through team communication, accountability, delegation and practice monitors.
Just send an email directly to Isabelle Lavallée by clicking on the link below: